Sat 14 May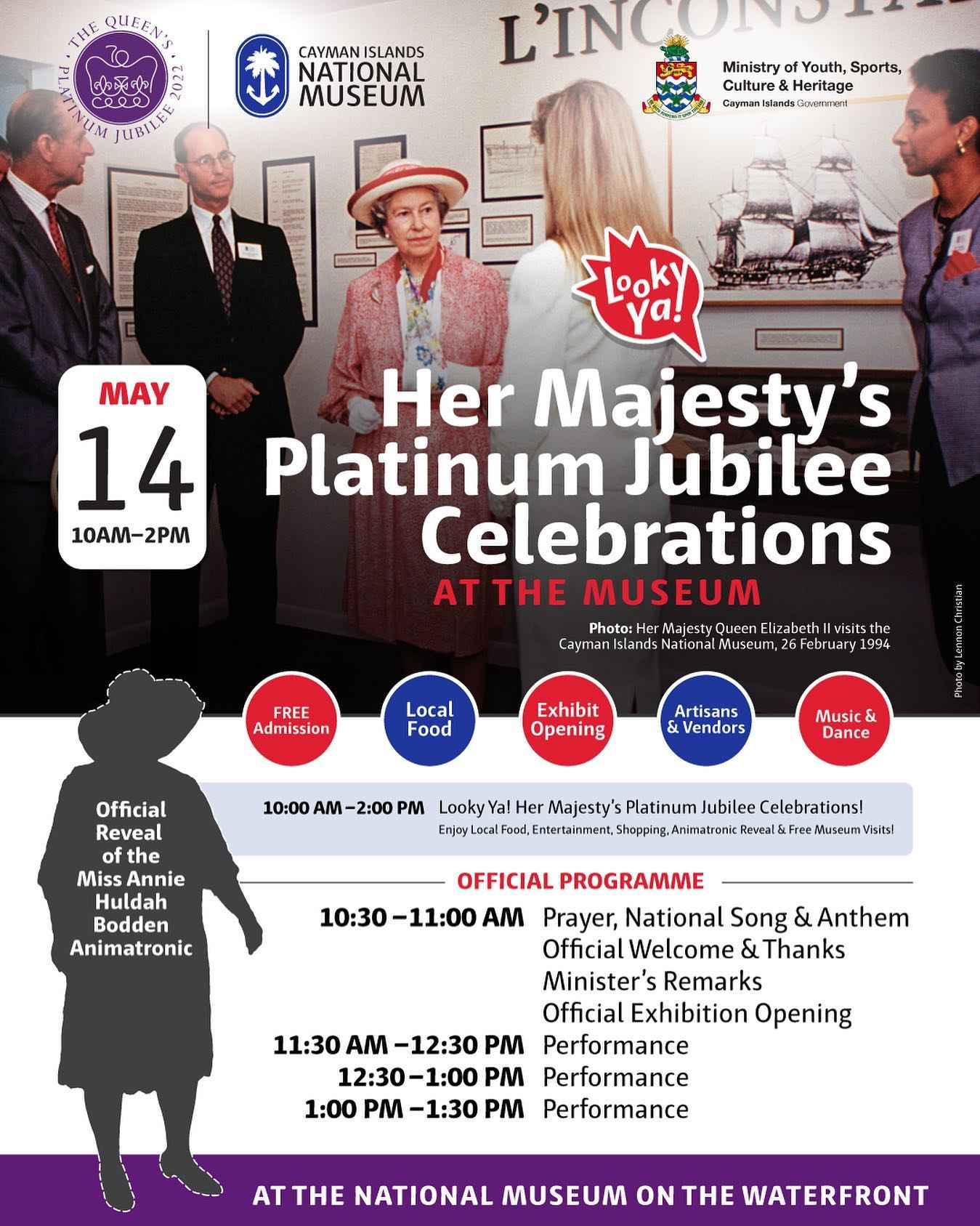 Her Majesty's Platinum Jubilee Celebrations, Cayman Islands National Museum
Date: Sat 14 May, 2022
Time: 10:00am to 2:00pm
Enjoy local food, entertainment, shopping & a free museum visit!
We'll also reveal the 'Miss Annie Huldah Bodden Animatronic'!
Programme:
10:30 am - 11:00 am:
Prayer, National Song & Anthem
Official Welcome & Thanks
Minister's Remarks
Official Exhibition Opening
11:30 am - 12:30 pm
UCCI Pandemix Steelpan
12:30 pm - 1:00 pm
Performance
1:00 pm - 1:30 pm
Performance
Keep up-to-date with all the info on the upcoming celebrations by checking out our article on Cayman's Platinum Jubilee Celebrations.

Location
Cayman Islands National Museum, 64 Seafarers Way
Grand Cayman
Directions