Sat 6 Aug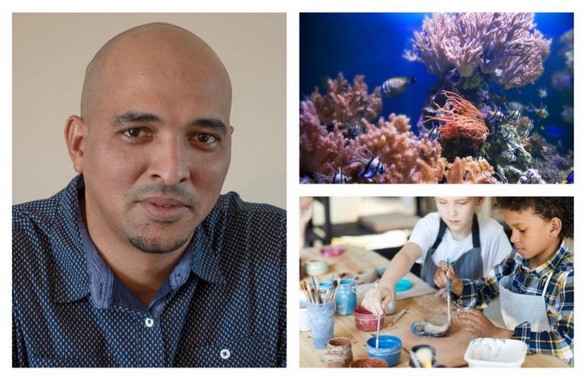 Clay Coral Reef Ceramics Class, The National Gallery
Date: Sat 6 Aug, 2022
Time: 10:00am to 1:00pm
Repeats: Every Second Wednesday
In this two-part ceramics class with artist Yonier Powery, kids (8-11 years) will learn to craft a coral reef from clay.
6th August 10am-1pm: Ceramics basics and building your reef
20th August: Glazing
Call or email to book your spot.
Pricing
Price covers all instruction and materials. NGCI members receive  10% off. 
Location
The National Gallery, Esterley Tibbetts Highway, Grand Cayman, Cayman Islands
Grand Cayman
Directions