Sat 9 Dec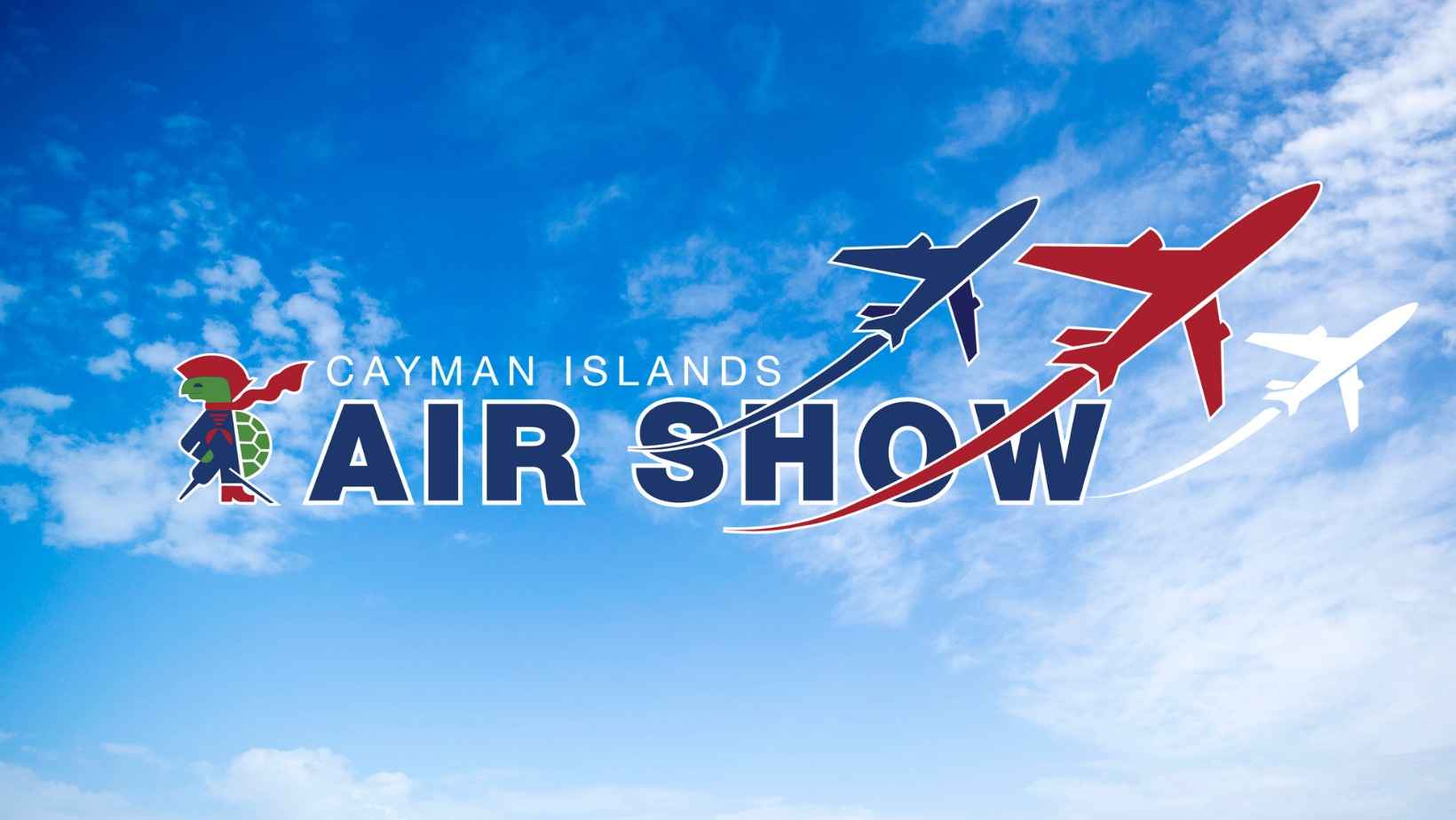 Cayman Islands Air Show
By: Sea, Land & Sky Cayman
Date: Sat 3 Dec, 2022
Time: Air Show 10am. Exhibit 3pm.
In celebration of 70 years of commercial aviation in the Cayman Islands, the Cayman Islands Air Show triumphantly returns to dazzle the skies of Cayman.
The programme features a lineup of world-class pilots and aerospace specialists, aerobatic demonstrations, static in-craft tours and much more! Check out the line up.
Join them December 3 at Seven Mile Beach Public Beach for optimal viewing and special events including meet & greets with air show talent and professionals.
Cayman Islands Air Show: Air Display
Time: 10am-1pm
Location: Public Beach, Seven Mile Beach, Grand Cayman

Cayman Islands Air Show: Static Display
Time: 3pm-6pm
Location: Island Air Hangar
More Info:
PARKING
No public access to the Seven Mile Public Beach parking lot between Friday, 2 Dec. at 8am and Saturday, 3 Dec. at 6pm due to the Air Show Vendor Village. Parking at the KAABOO site. Parking at Camana Bay, with a shuttle service to the beach provided.
TRAFFIC MANAGEMENT
Northbound lanes of the Esterley Tibbetts Highway, between the Seven Mile Public Beach roundabout and the Yacht Club roundabout, on Saturday from 6am to 2pm. For KAABOO access = Left lane, while drivers travelling in a West Bay direction or Yacht Drive = Right Lane.
Southbound: no RT at the Yacht Club roundabout or at the Seven Mile Beach roundabout.
Northbound: no LT at the Yacht Club roundabout onto West Bay Road. Diversion for northbound traffic on West Bay Road at Lime Tree Bay Avenue. Direction of WB traffic will be diverted onto Lime Tree Bay Avenue and continue via the Esterley Tibbetts Highway. Access for KAABOO parking site only.
Owen Roberts Drive will be closed to WB traffic coming from Breezy Way, from 12pm Saturday. Both lanes will be closed between Dorcy Drive and Breezy Way from 2pm to 6pm.
Airport access via Red Gate Road. Airport access also available thru Esterley Tibbetts Highway, by travelling southbound and taking the airport connector road, east of the Cayman International School roundabout.
A shuttle bus service from Camana Bay will also be available for the aircraft exhibition.
MARITIME RESTRICTIONS
Cayman Islands Coast Guard is advising that a temporary maritime restricted zone will be in place. On Friday and Saturday, between 9am and 2:30pm, no boating activity will be permitted between Heritage Club and the beach just north of the governor's residence at Government House on West Bay Road. • North: Between 19° 21'30″N & 81° 23'18″W and 19° 21'21″N & 81° 23′ 44″W • South: Between 19° 20'32″N & 81° 22'55″W and 19° 20'24″N & 81° 23'25″W
DRONE RESTRICTIONS
The flight of all aircraft, including drones, will be prohibited within three nautical miles of the air show, offshore at Seven Mile Public Beach, from the ground to 8,000 feet above mean sea level. This restriction will be in place from 7am to 5pm on Friday and Saturday, 2 and 3 Dec.
Additional Information can be found at: https://www.caymanairshow.com/en-us/things-to-know.
Location
Seven Mile Public Beach and Owen Roberts International Airport
Grand Cayman
Directions