Tue 29 Nov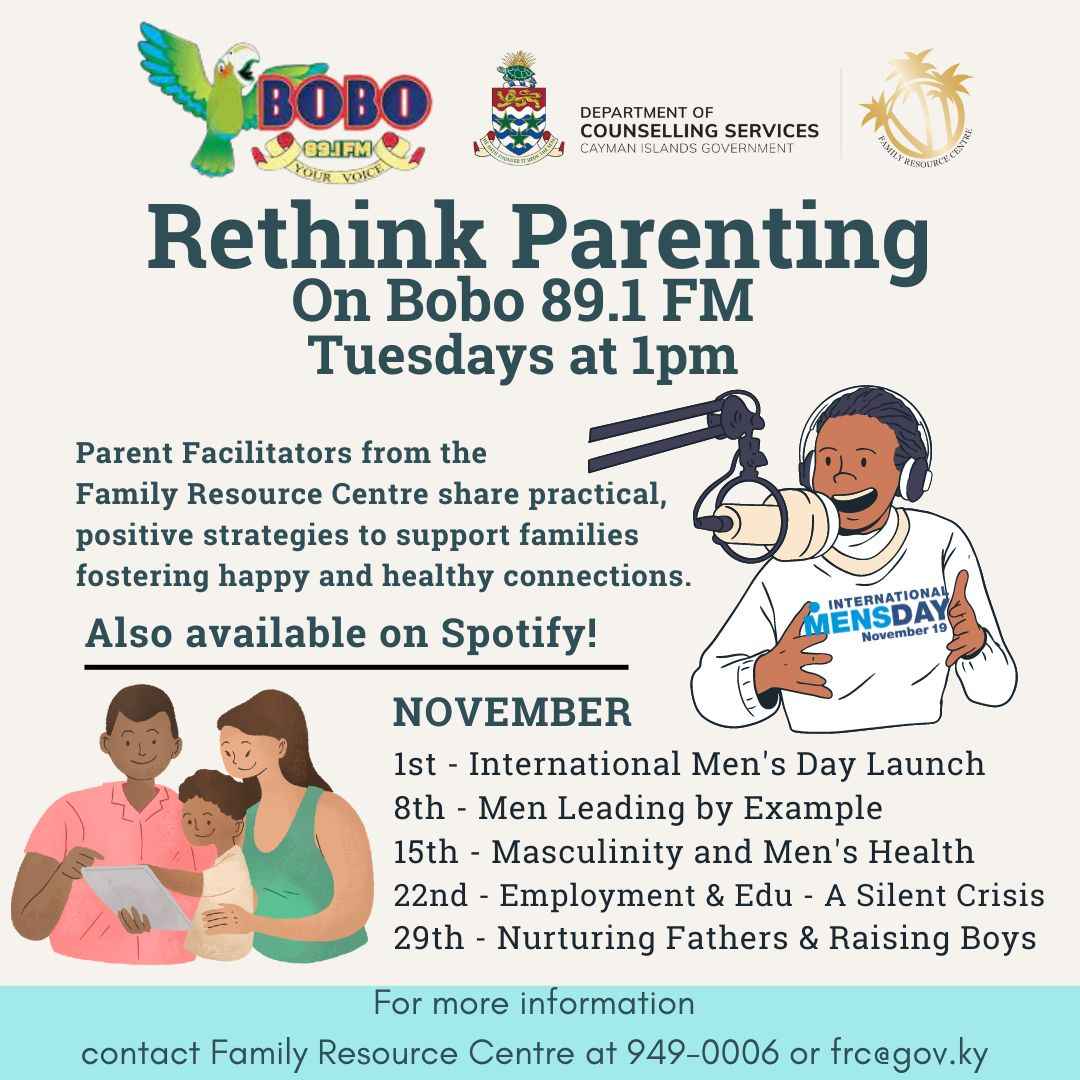 Rethink Parenting Radio Show
Date: Tue 29 Nov, 2022
Time: 1:00pm to 2:00pm
Rethink Parenting" dedicated to all things parenting related including positive parenting strategies, addressing challenges and stressors. It is hosted on the community radio channel Bobo 89.1FM on Tuesdays at 1pm.
Guests include Big Brothers Big Sisters, teh Crisis Centre, CI Human Resources Association plus experts on parenting topics.
In addition to it airing on radio, past recordings are also available to listen to on Spotify.
8th November - Men Leading by Example
15th November - Masculinity and Men's Health
22nd November - Employment and Education - A Silent Crisis
29th November - Nurturing Fathers and Raising Boys