Sun 19 Mar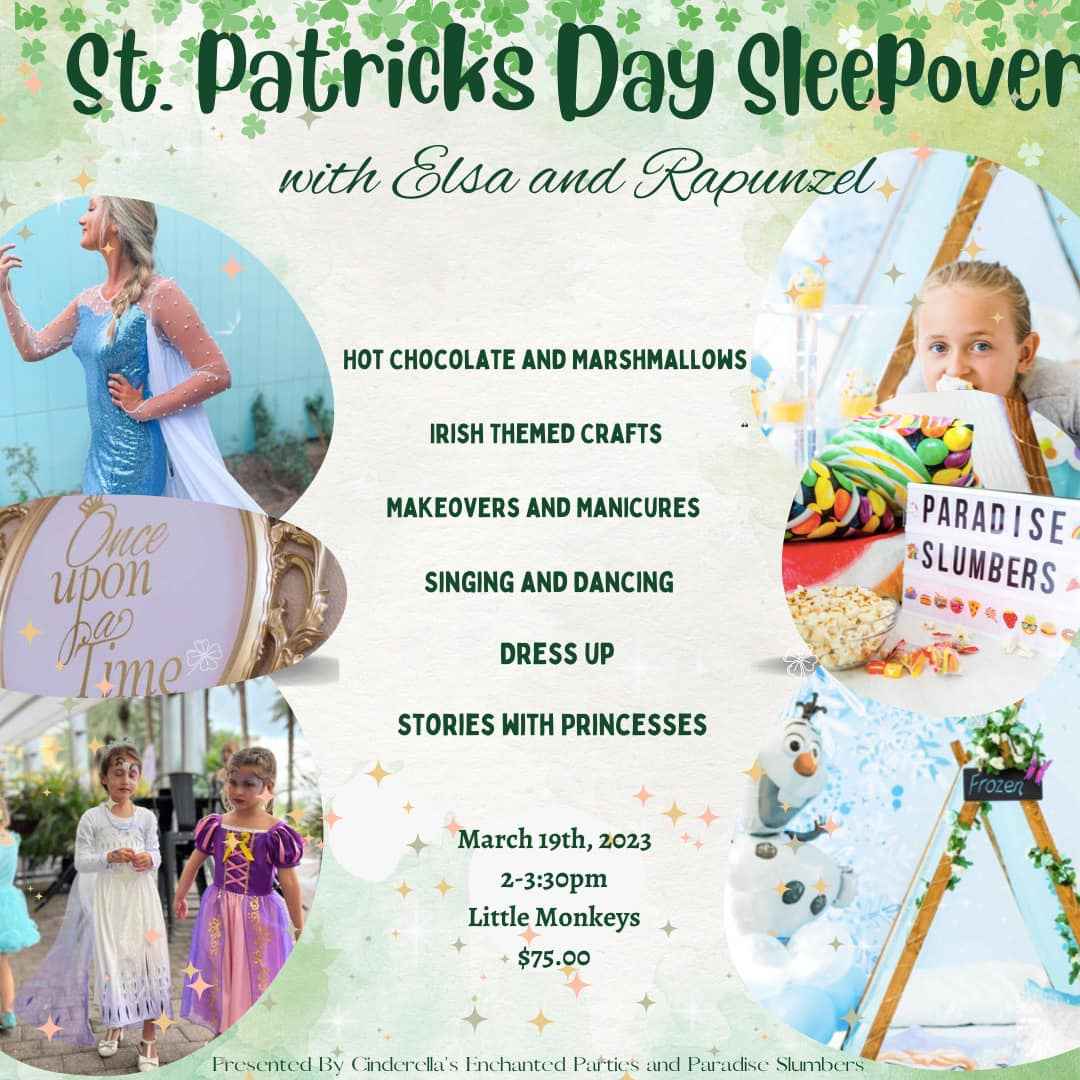 St. Patrick's Day Sleepover with Princesses
Date: Sun 19 Mar, 2023
Time: 2:00pm to 3:30pm
Join Elsa and Rapunzel from Cinderella's Enchanted Parties in a fun, St. Patrick themed afternoon, kids will enjoy classic sleepover activities such as:
- Hot Chocolate with Marshmallows!
- Makeovers and Manicures!
- Irish Themed Crafts !
- Dress Up!
- Singing and Dancing!
- Stories!
Paradise Slumbers will be setting up Disney's Frozen themed sleepover tents with a lot of fun St. Patrick's day props to play dress up in!
Please join the princesses in your favorite pajamas… bonus if they are GREEN!
Family members are more than welcome to stay and join the event, or may also choose to leave your little one with the princesses and pick them up when we are all done.
There will also be a professional photographer to capture the fun St. Patrick's Day memories.
Location
Lil Monkeys, 13 Printer Way, GT
Grand Cayman
Directions