Sun 2 Apr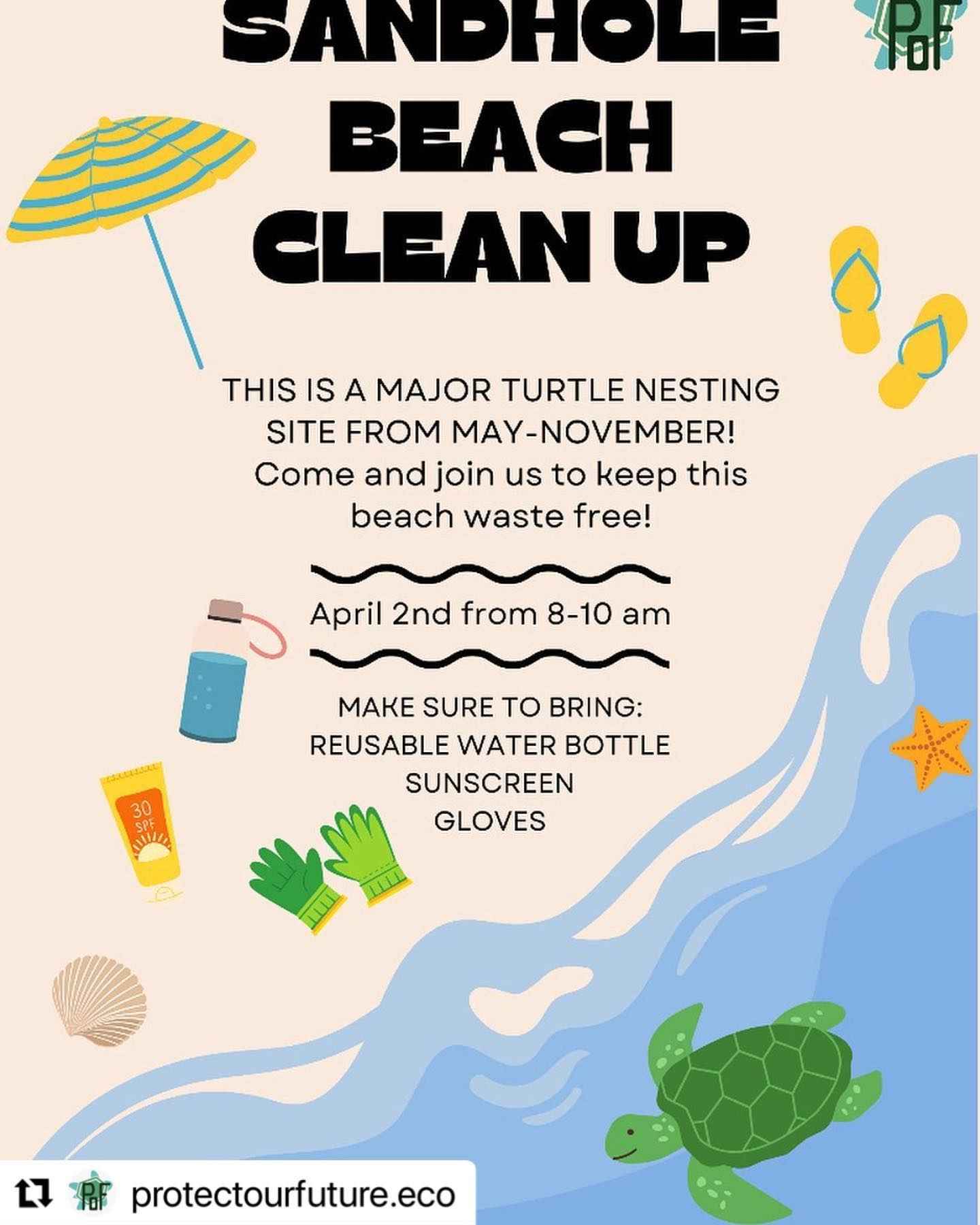 Protect our Future Beach Clean-Up, Grand Cayman
By: Plastic Free Cayman
Date: Sun 2 Apr, 2023
Time: 8:00am to 10:00am
Protect our Future is hosting a Beach Clean-Up at Sandhole Beach.
Sandhole Beach is an extremely valuable turtle nesting site, and it has gotten hit hard recently with huge amounts of trash and single use plastics.
Show up from 8-10am on April 2nd to support this beach and our incredible native sea turtles!
Don't forget to bring (reef safe) sunscreen, a hat, a reusable water bottle, and gloves.
Location
South Sound Community Centre
Grand Cayman
Directions