Tue 2 May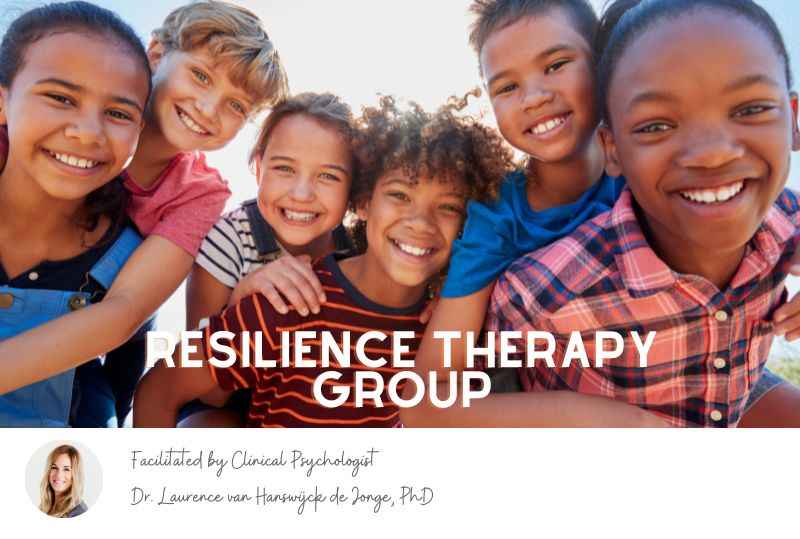 Resilience Therapy Group, KidsAbility
Date: Tue 2 May, 2023
Time: 2:45pm to 4:45pm
Join KidsAbility's Clinical Psychologist Dr. Laurence van Hanswijck de Jonge, Ph.D. for the Resilience Therapy Group.
A powerful tool to teach children and teenagers to develop a sophisticated understanding about their thinking style and how it directly impacts their feelings, behavior and life.
The aim is accuracy. If you are able to think more accurately about a situation then you will be more likely to solve problems effectively, keep things in perspective, in turn enhancing optimism and confidence.

Based on the Penn Resilience Program (PRP), taught across the globe with 20 years of research proving its efficacy.

This program is teaching young people to:

- Reduce anxiety aiding concentration and ability to learn
- Build self-efficacy and self-esteem
- Increase Mindfulness
- Develop problem solving, negotiation and social skills
- Be Assertive!
- Learn and bounce back from difficult situations
- Increase emotional awareness and intelligence
Ages 10-12 years old.
Location
KidsAbility Paediatric Therapy Clinic, 8 Midtown Plaza, George Town
Grand Cayman
Directions